Andy Shaw
CPA, CA, CBV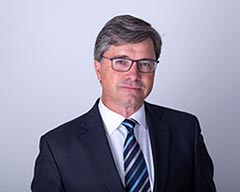 Andy is a Chartered Professional Accountant, Chartered Accountant (1986) and a Chartered Business Valuator (1988). Prior to joining BMM in 2011, he was with KPMG for 25 years, most recently as a Senior Vice President with KPMG Corporate Finance Inc. For over 25 years, he has provided transaction advisory and business valuation services, including project assessment, acquisition due diligence and contract development assistance to clients in both the public and private sectors. His experience covers a diverse range of industry sectors, with expertise in forest products and industrial markets. He has also been actively involved with infrastructure development, especially waste management, power generation and highway transportation.
He continues to provide business valuation and transaction advisory services, but now with a focus on family-owned and other closely-held private businesses. He is particularly interested in providing the business valuation and transfer process advice needed once the parties have reached a decision to implement succession plans - not necessarily the sale of a company to third parties, but working with the client and the advisory team to implement the transfer to the next generation of family members or among the current management group.
Andy has also been actively involved with the community through various professional and charitable organizations in special project and longer term leadership roles. From 2013 to 2019, he was the volunteer Treasurer and a Director of the Alzheimer Society of BC. In 2012, he completed a three-year term as a Director of the Canadian Institute of Chartered Business Valuators.
He has also frequently made presentations to various business and professional organizations regarding business valuation and related matters.
Andy can be contacted at 604-697-5212 or email andy@bmmvaluations.com